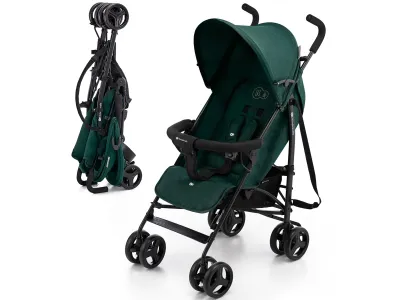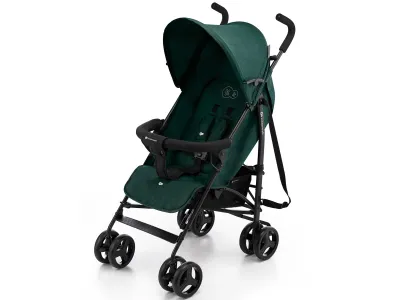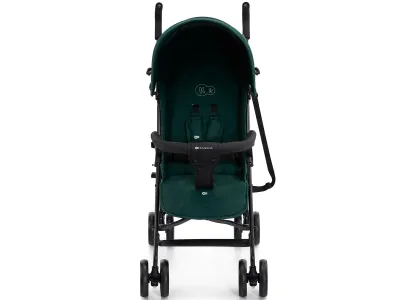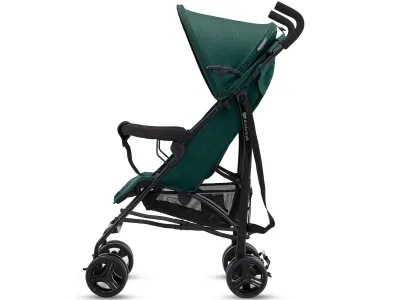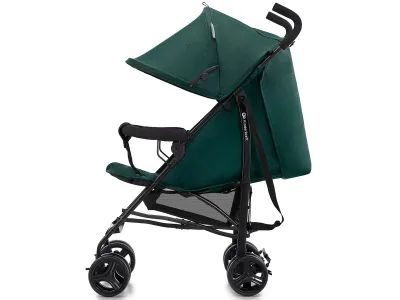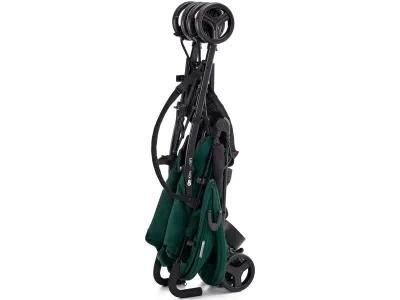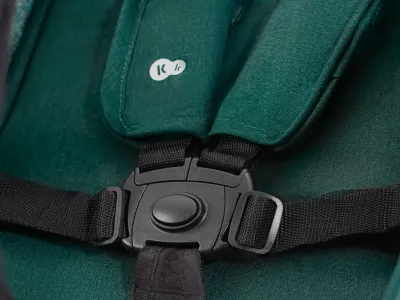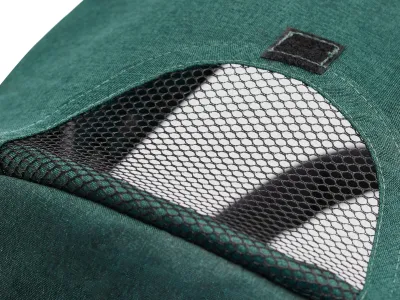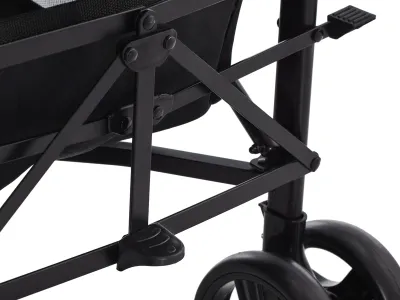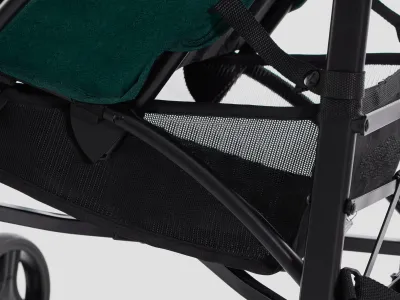 Kinderkraft TIK pushchair - Green Forest
Here's the compact umbrella stroller - TIK! Weighing only 6.5 kg, it's perfect for travel.
Out of Stock, Back in stock 2024-01-03
100% Secure Payments

Are you looking for a lightweight stroller that you can fold in seconds and take on holidays? Here's the compact umbrella stroller - TIK! Weighing only 6.5 kg, it's perfect for travel. It only takes a moment to fold TIK like an umbrella and put it in the boot of your car. You can also take it on a train or public transport without effort.
The TIK is a stroller that is good for more than travel: it's also great for everyday walks. It has a gradual backrest adjustment up to a lie-flat position –you can adjust the backrest and footrest in just one moment, so your child can nap outdoors. The lightweight, puncture-resistant wheels don't require inflating, and if necessary, you can lock the two front wheels for more demanding terrain. They have shock absorption, perfect for park alleys or uneven sidewalks.
For holidays and everyday use
TIK is an umbrella stroller ideal for both holidays and everyday walks. It's very light - weighing only 6.5 kg - and extremely easy to fold. The stroller comes with a handling strap. No lift? Train entry with stairs? With TIK, it's not a problem!
Lie-flat position
Does your child want to take a nap during the walk? Simply unfold the backrest to a lie-flat position and adjust the footrest. You can continue exploring while your little one takes a break after a day full of excitement.
Foldable hood
In addition to a comfortable seat, TIK also has a foldable hood that provides shade and protection from wind and rain for your little one. The hood has a window for contact with your child so that you can always keep an eye on the situation.
Wheels that don't need inflating
The stroller's wheels are lightweight and puncture-resistant - you don't need to inflate them. They will perform great during a city break, a holiday resort stay or a walk through urban streets. You can lock the front wheels to ride on uneven surfaces.
Safety on every walk
The TIK umbrella stroller has 5-point adjustable safety harnesses and a full soft bumper bar that creates a secure seating area. You can easily adjust the straps to a growing child, and pads give you confidence that the little one doesn't get uncomfortable. Additionally, TIK has two brakes on the rear wheels - just use one of them to safely lock the stroller.
Under-seat basket
Under the seat, you can find a roomy basket with a load capacity of up to 2 kg. You can fit there small shopping as well as accessories necessary for the walk, such as wet wipes or cloth diapers, or toys.
Specification:
Frame: steel
Wheels: EVA foam
Cover: polyester
Dimensions:
Folded: 106 x 28 x 30 cm
Unfolded: 79 x 47.5 x 104 cm
Wheels diameter: 14.3 cm
Weight: 6.5 kg