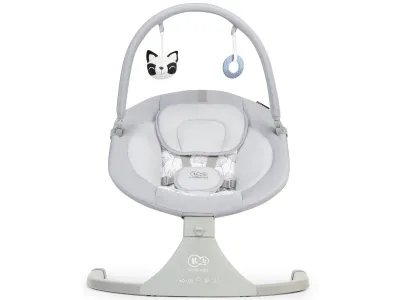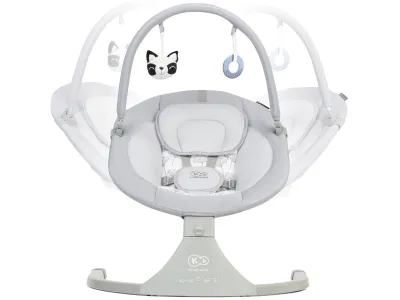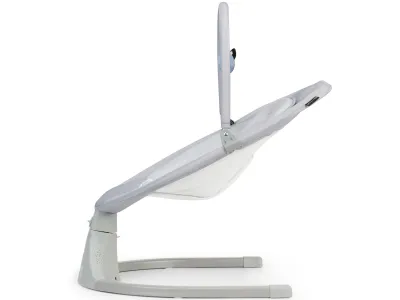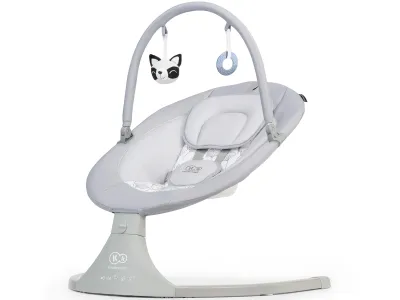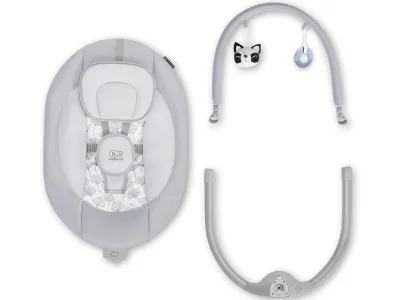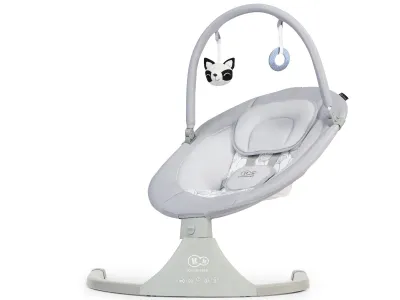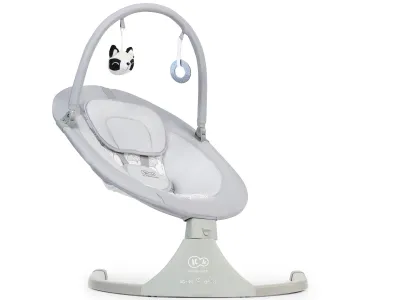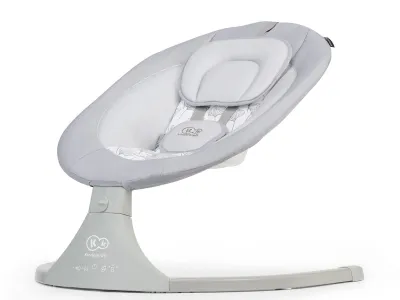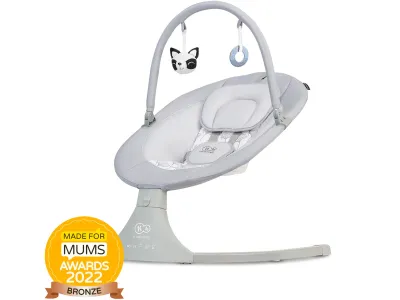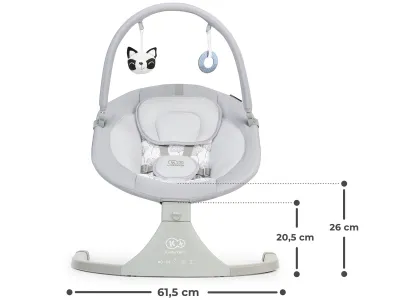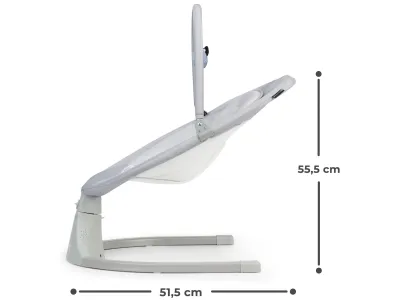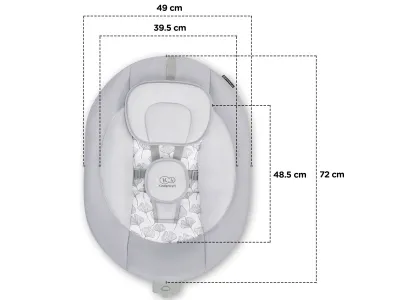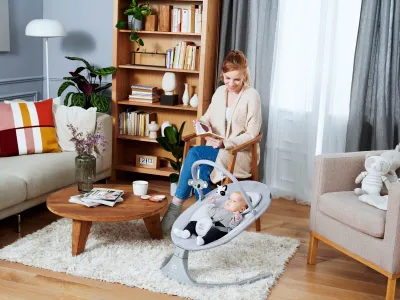 Kinderkraft Luli Baby Rocker - Grey
LULI is an electric bouncer-rocker that stands out from other products of its kind not only thanks to its beautiful, modern design, but also its pendulum rocking motion
100% Secure Payments

LULI is an electric bouncer-rocker that stands out from other products of its kind not only thanks to its beautiful, modern design, but also its pendulum rocking motion. LULI rocks your child like a pendulum instead of backwards and forwards – this motion reflects the natural motion of the child in the mother's belly, meaning it's familiar and pleasant for your child. The rocker features modern technology that enables simple and quick operation using the panel. This bouncer makes settling your child or rocking them to sleep even easier. LULI has five rocking speed options and a timer that you can set to 8, 15 and 30 minutes (if the timer is turned off, the rocker works the entire time). In addition, the control panel gives you a choice of 12 pleasant melodies. Your child is kept safe thanks to the five-point safety harness that can be adjusted (two heights). The rocker is made of soft materials that are pleasant to the touch and provide your child with comfort and convenience– the set includes a soft, adjustable cushion. The bouncer comes with a removable bar and two toys.
Benefits
Safety:
LULI has an adjustable and comfortable five-point safety harness. It has a wide and soft crotch cover.
The bouncer-rocker's safety harness can be adjusted to two different levels.
LULI has a sturdy, stable base that can be locked in a static position (bouncer function).
It meets standards EN16232:2013+A1:2018 and EN12790:2009 for children's products.
Convenience:
LULI gently rocks your child from side to side, which is pleasant and comfortable for your youngster. This motion reflects the natural motion of the child in the womb.
The set includes a soft, adjustable cushion, which further increases your child's comfort.
LULI is lightweight, meaning that it's easy to move from one room to another. The simple folding and unfolding systems make it easy to store and transport.
The bouncer has two power sources: batteries or mains power. If you run out of batteries, it's no problem.
The fact that it's an open design means you can easily take your child out and put them in.
The adjustable bar attaches from both sides, and is easy to attach and remove. It has two clip-on plush toys that will interest your child and awaken their imagination. The bar should not be used to carry the rocker.
Functionality:
LULI has five rocking speeds– this allows you to not only control the speed of rocking, but also adjust the speed to your child's individual needs.
The rocker comes with 12 melodies and adjustable volume– if your little one is slowly falling asleep, you can just turn the music down with one click.
The removable cushion and sewn-in reinforcements provide your child with complete body support and can be better adjusted to their height.
The motor is very quiet– the rocker will snuggle your little one to sleep and the noise won't disturb them.
The cover has a gorgeous design, meaning the bouncer will suit most interiors. It'll look great not only in your child's bedroom, but also in the living room.
It's soft and pleasant to the touch. It's also removable, making it easier to clean.
Composition:
Materials:
frame: steel,
seat: polyester,
toys: plush,
other elements: plastic
Dimensions:
overall rocker dimensions:
Height: 55.5 cm,
Width: 61.5 cm,
Length: 51.5 cm.
Seat dimensions:
Overall: 72.5 cm x 49 cm
Internal: 48.5 cm x 39.5 cm
Length of power cord: 155 cm
Product weight: 4.2 kg
For children from birth up to 9 kg
Disclaimer! Toys may vary from batch to batch.
Customers who bought this product also bought:
Cots and Cot Beds
Direct Delivery 2-5 days, get it by 2023-12-13
Available from 23 Dec 2021