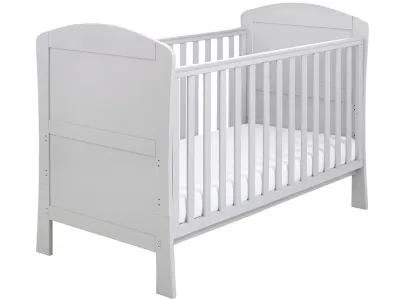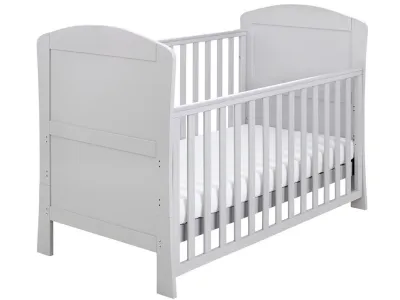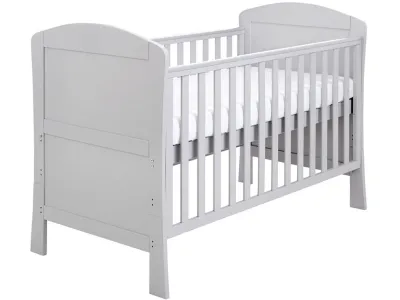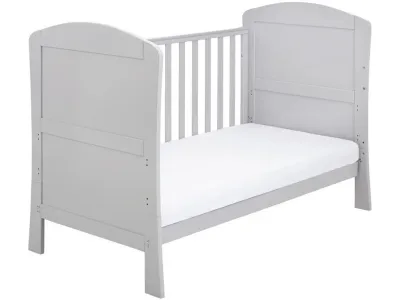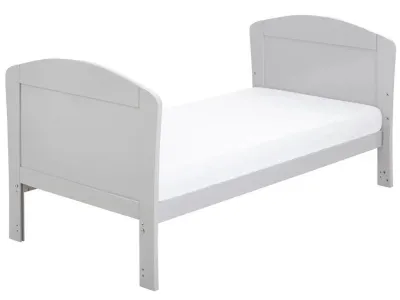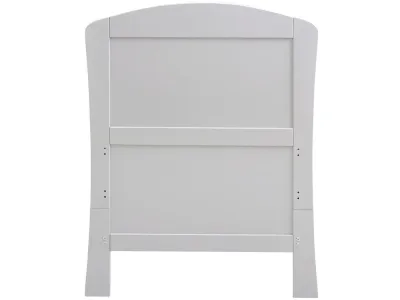 Babymore Aston Drop Side Cot Bed – Grey
Its lithe curves and perfect proportions epitomise timeless design, while top-class combination of solid wood structure and safety features commend it as excellent cot bed.
Pre order - Direct Delivery 2-5 days (When back in stock)
100% Secure Payments

The Aston Drop Side Cot Bed will last your baby from birth up until around 5 years old by which time you may be moving them into a single full sized single bed.
The Aston Cot Bed has been designed with the modern parent in mind but has the traditional shape that you would expect from a cot. The Aston will fit in any Nursery and is designed to feel at home with any Nursery decor or additional furniture ranges.
Made from solid wood, the Aston Cot Bed is built to last. In addition it has many features that will make parenting easier, especially during the night. The foolproof drop side feature is a must-have for many parents, making accessing your baby very simple and for those who have had a c-section or suffer from a bad back, pain-free. Along both sides are fitted teething rails to protect the solid wood from a nibbling toddler!
The Aston Drop Side Cot Bed has been carefully thought out by our design team. It has three mattress positions which get lower as your baby grows and becomes more mobile. Once they have outgrown the cot, the Aston easily converts into a toddler bed. The beautiful simple lines of the Aston toddler bed make it perfect for any little boy or girl.
Specifications
Meet the latest British and European safety standards
Assembled Size: L 145 x D 84 x H 100 cm
KEY FEATURES
Suitable from birth to approximately five years old
Compatible with all Babymore 140cm x 70cm mattress ranges (Not included)
Single hand drop side mechanism
Three adjustable bed base position
Protective teething rail on top of both sides
Easily converts to a toddler bed
Meet the latest British and European safety standards
Assembled Size: L 145 x D 84 x H 100 cm