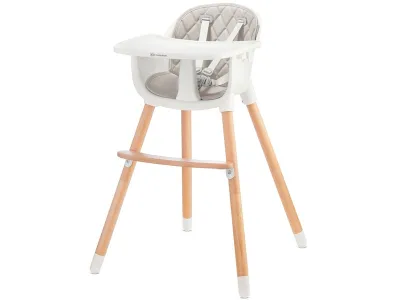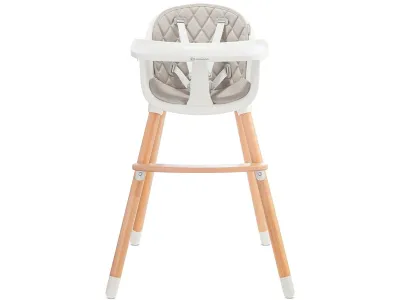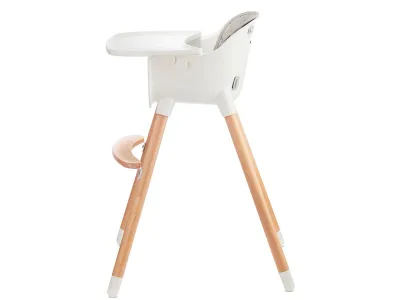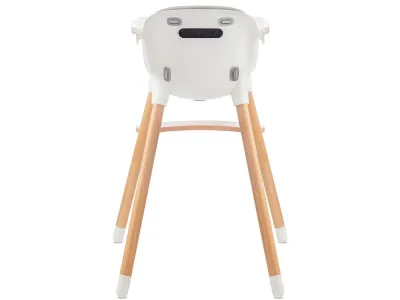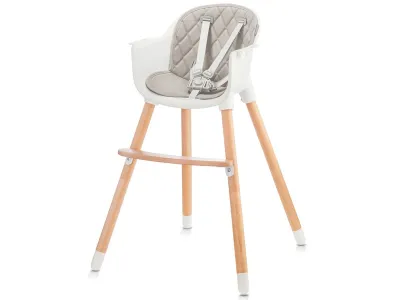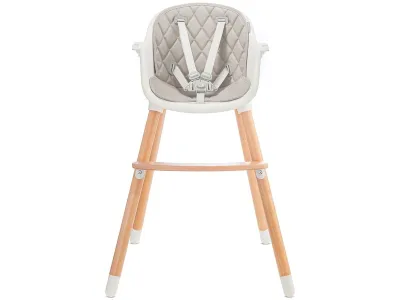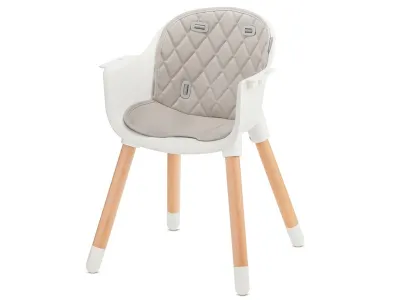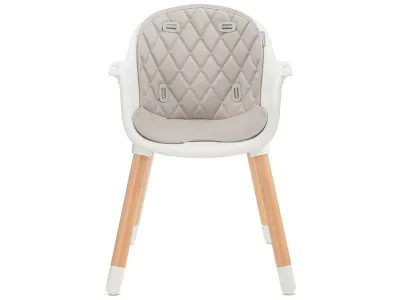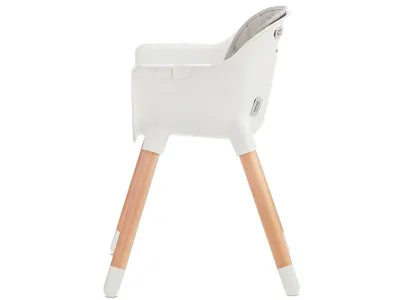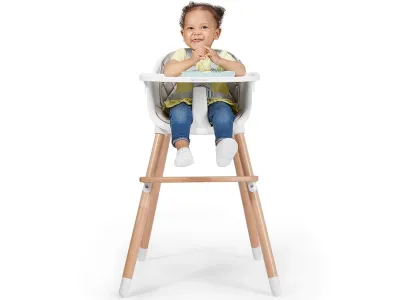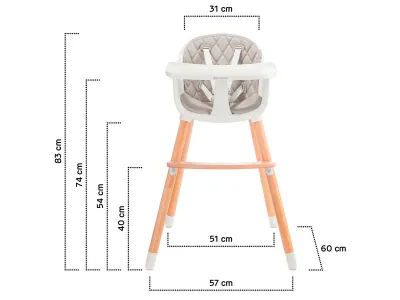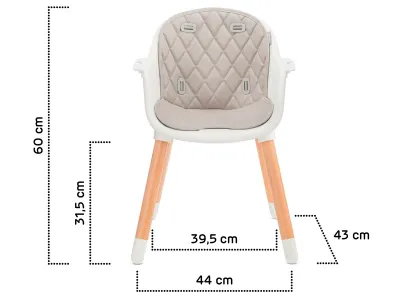 Kinderkraft Sienna high chair - Grey
SIENNA is a 2-in-1 high chair that grows with the child. It serves as both a high chair and a smaller chair for older children (up to 20 kg)
100% Secure Payments

SIENNA is a 2-in-1 high chair that grows with the child. It serves as both a high chair and a smaller chair for older children (up to 20 kg). It's ideal for your first meals together at the dining table – any food spills are easy to clean, and the comfortable footrest will help your child sit in the correct position while eating. Cleaning is super easy thanks to the removable tray and plastic seat. SIENNA is equipped with a removable five-point harness and non-slip caps on the legs. The high chair can easily be taken out to your garden or the terrace. It's a product for many years!
Benefits
Safety:
A five-point safety harness that's adjustable so that you can easily adapt it to your child's height.
The non-slip caps on the legs will stop the chair from moving even on slippery floor tiles in the kitchen.
The removable tray also acts as a barrier that provides additional protection for your child.
The sturdy design and materials used make the product extremely durable.
Convenience:
The wide and deep seat is comfortable for both young and older children.
The tray can easily be removed and cleaned under running water. The rest of the chair can be cleaned with a damp cloth.
The carry handle on the backrest will help you move the high chair around.
The relatively lightweight design allows you to freely move the chair from the kitchen to the living room.
The comfortable footrest allows your child to maintain the correct posture.
Functionality:
2-in-1 – SIENNA chairs can be used both as high chairs and as chairs for older children. All you have to do is unscrew the legs and remove the tray, and the seat is ready for an older child!
The universal design suits most interiors. It'll look great in both a Scandinavian kitchen and a minimalistic living room!
Composition
Materials: PP plastic, PU
Dimensions:
High chair:
width (spacing of front legs): 57 cm,
width (spacing of rear legs): 51 cm,
leg height: 57 cm,
overall height: 83 cm,
width (with tray): 42 cm
height of tray from the ground: 74 cm,
backrest width: 31 cm.
Chair for older child:
width (spacing of front legs): 44 cm,
width (spacing of rear legs): 39.5 cm,
length (spacing of legs): 43 cm,
leg height: 31.5 cm,
overall height: 60 cm,
backrest width: 30 cm.
For children from (weighing/aged): approx. six months to 20 kg (approx. four years old).
High chair weight: 4.7 kg
Package dimensions: 43.5x35.5x31.5 cm