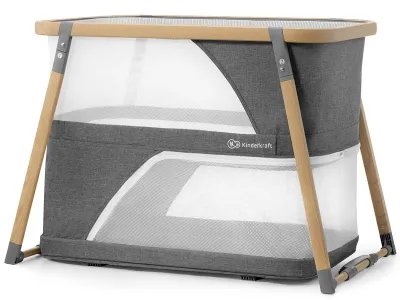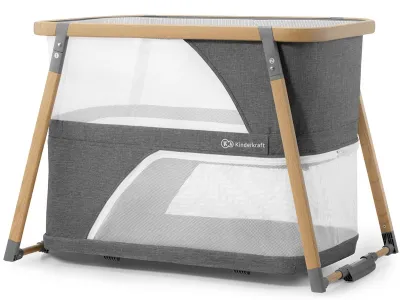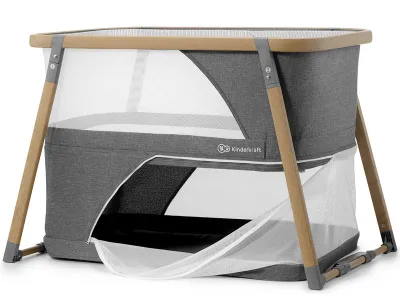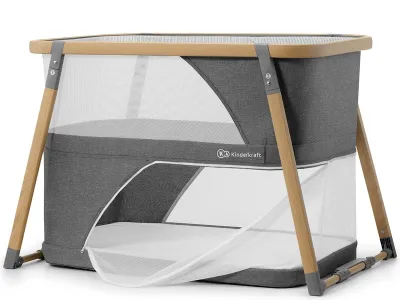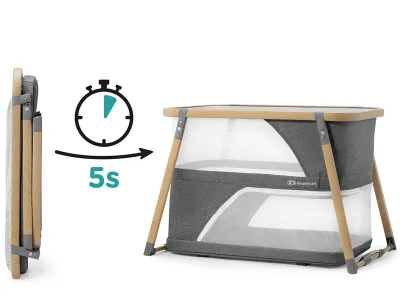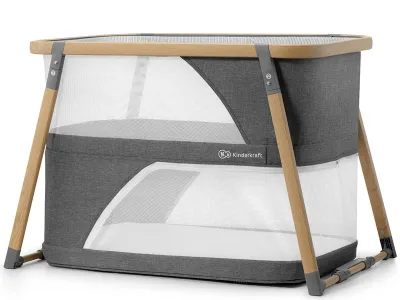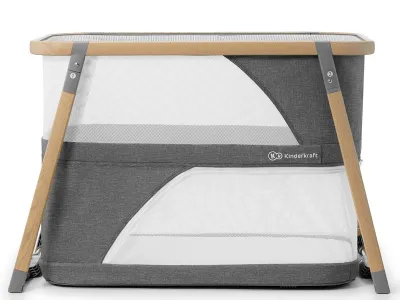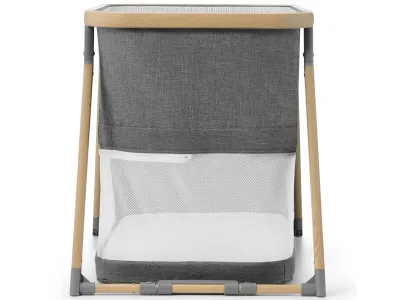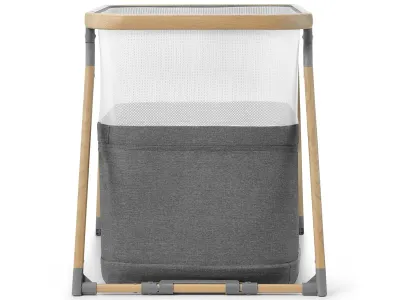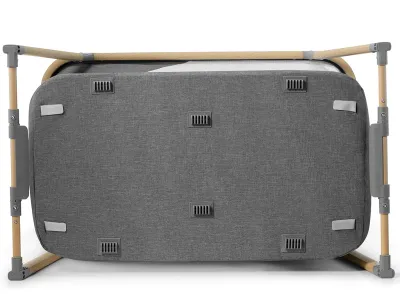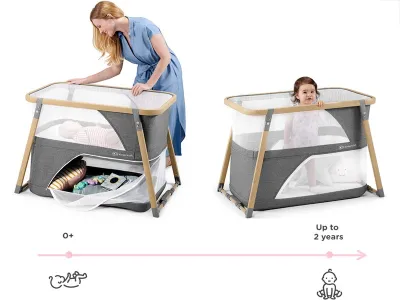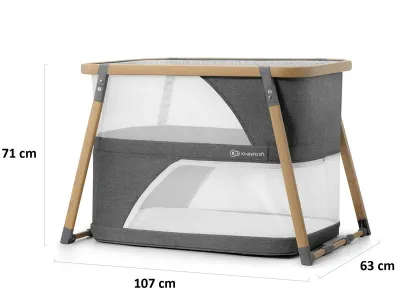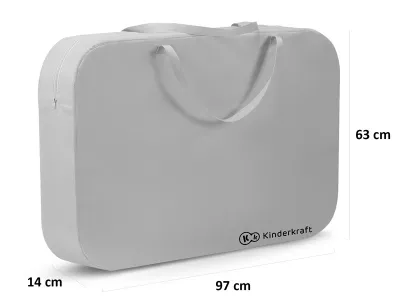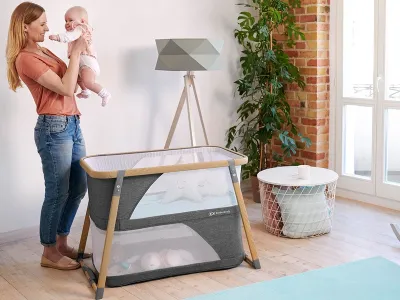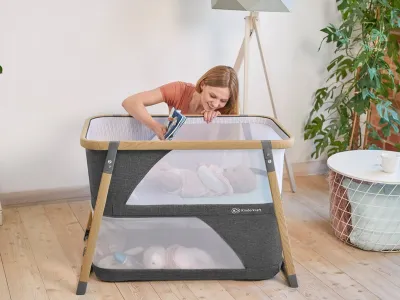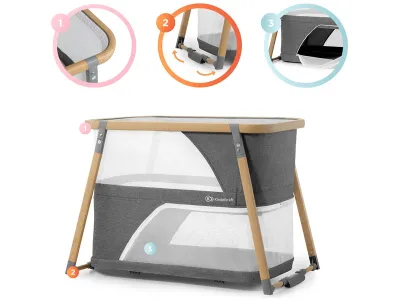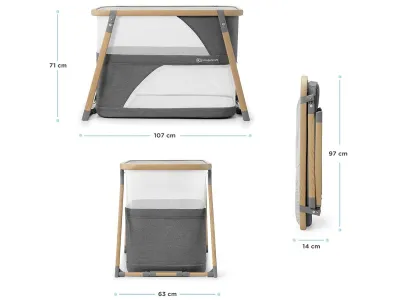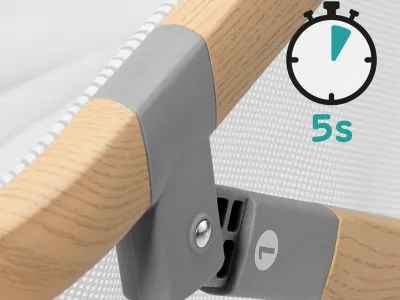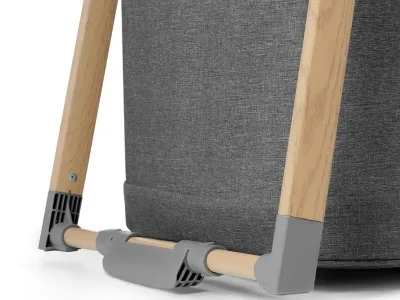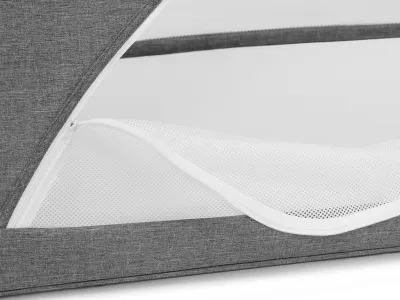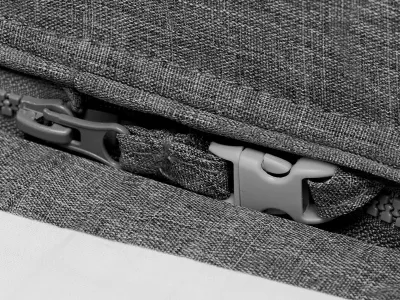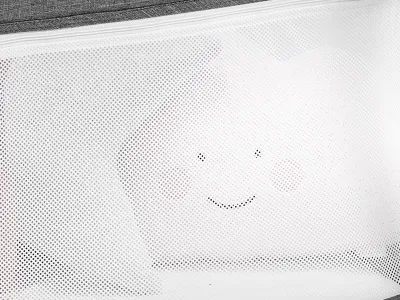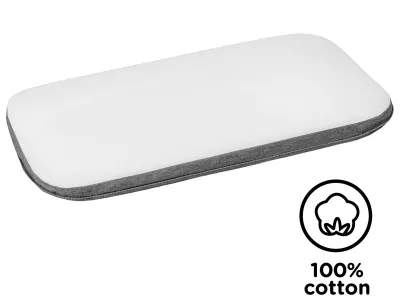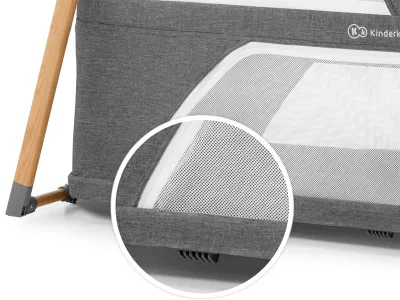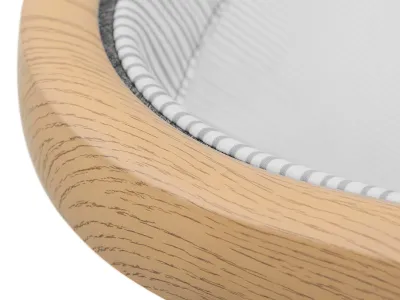 Kinderkraft Sofi travel cot with playpen function - Grey
SOFI is a 4-in-1 travel cot that was created for active parents who value multi-functional and practical products. It can be used by children from birth up to three years or 15 kg
Direct Delivery 2-5 days, get it by 2023-12-14
100% Secure Payments

SOFI is a 4-in-1 travel cot that was created for active parents who value multi-functional and practical products. It can be used by children from birth up to three years or 15 kg. Because the mattress can be adjusted to two different positions, it serves as a cot for the home, travel cot, playpen and cradle. It received the Kids' Time STAR award at an industry trade fair in Kielce, Poland.
Benefits
Safety:
The structure is made of lightweight aluminium. It's carefully covered in material that protects your child against painful knocks.
Isolation of the base of the cot. The rubber pads are made of TPE material to protect your child against cool conditions and prevent them from catching colds, all while keeping your floor scratch free.
No chemical substances have been used in producing the cot (confirmed by the renowned Intertek laboratory).
Convenience:
Soft materialthat quickly snuggles your child to sleep.
Quick folding and unfolding system– everything happens without you needing to disassemble any elements, and the size of the cot after folding is just 97 x 63 x 14 cm.
The comfortable91 x 52 cm foammattress will give your child comfort irrespective of whether it's used for sleeping or playing. The position can be easily adjusted. All you need to do is unclip the buckle, undo the zipper and drop the mattress to the base of the cot.
The mattress is very easy to clean, and the cotton cover is machine washable.
Three sides of the cot are made of mesh, which means your toddler receives adequate air flow.
Functionality:
Four functions: a cot for the home, travel cot, playpen and cradle.
The cot has a rocking function. Rocking your child to sleep in the SOFI cot is much easier thanks to the specially designed feet that can be transformed into a rocking frame in just two moves.
The lower space of the SOFI cot has been designed so that it can give you as much use as possible, irrespective of the position of the mattress. When the child is little, it's a great storage option for all your necessities, and later, the detachable side makes it a convenient entrance to the playpen.
The two mattress levelsmean that SOFI is great for both infants and older children.
Suitable for children from birth up to three years (up to 15 kg).
Small (when folded: 97x63x14 cm) and lightweight (8.7 kg).
The SOFI travel cot is equipped with a quick folding and unfolding system.
The bag makes carrying the cot extremely simple – you can throw it over your shoulder and take it with you wherever you go.
Composition
Materials:
Upper rim: aluminium
Mattress cover: cotton
Legs: steel
Dimensions:
Unfolded dimensions: 105 x 63.5 x 72 cm
Folded dimensions: 97 x 63 x 14 cm
Mattress dimensions: 91 x 52 cm
User's weight: up to 15 kg
Product weight: 8.1 kg