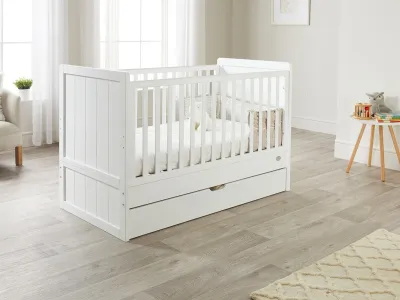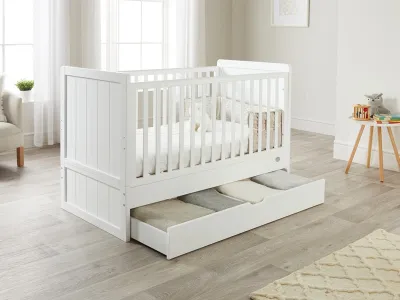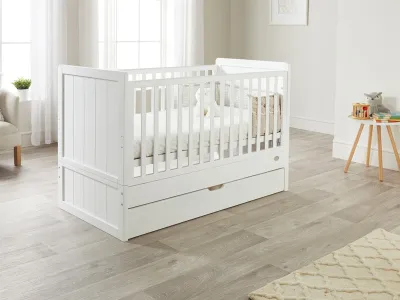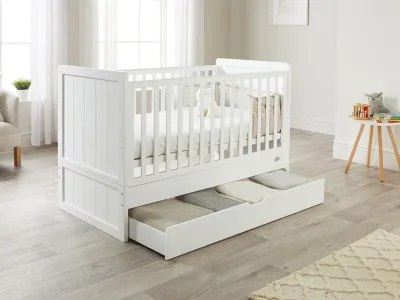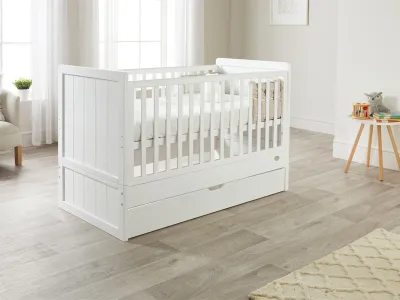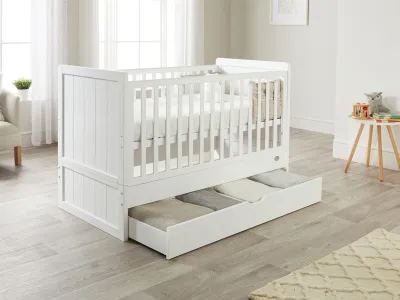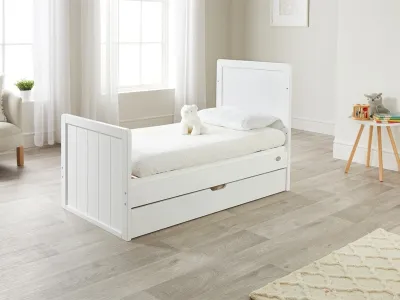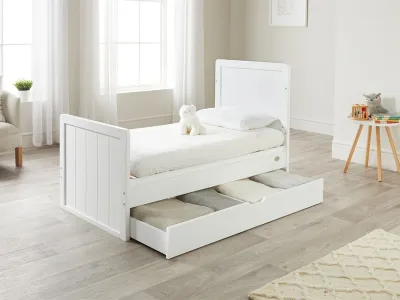 Baby Snooze ABI modern cot bed in White
ABI full cot bed in White colour with 3 adjustable mattress height and under bed drawer. Convertible to a toddler bed.
100% Secure Payments

The ABI cot bed is the perfect modern cot bed to be in every newly decorated nursery, beautifully designed and highly made. With attention to details, this chunky cot bed will be the centre piece of every nursery room. Made from a high quality solid Beech wood on main frame and MDF on some part of the bed will not just to ensure its strong but to last long. This cot bed has a handy under bed independent drawer to maximise storage capacity. The cot bed has 3 adjustable mattress heights which can be easily adjust to suit your needs.
The ABI cot bed can be easily converted into a toddler be prolonging the usage of the bed. The front and back rails can be removed the foot end can be shortened where the headboard will remain in its original shape allowing the toddler bed to look like just a normal bed.
ABI cot bed will require 140cm x 70cm (not included).
Features
Suitable from birth until 4 years approximately
Has adjustable 3 mattress positions
Converts to a Toddler Bed
Made from strong Beech wood
Conforms with the latest British and European Standards
Also available in White and White & Natural