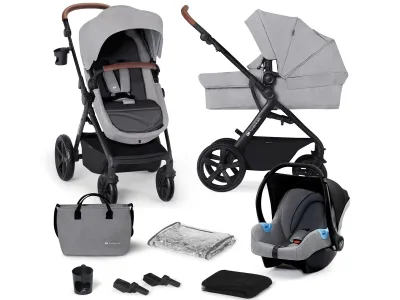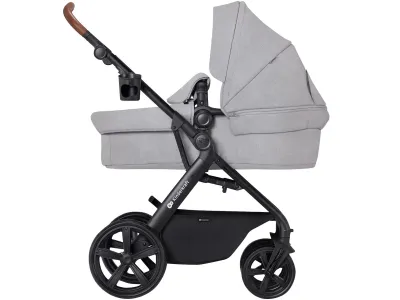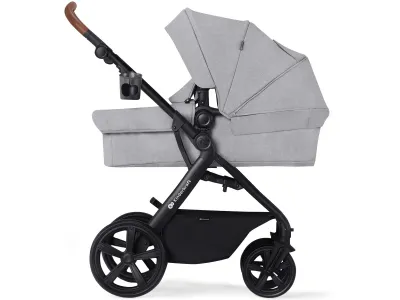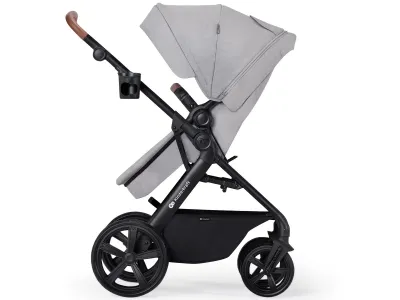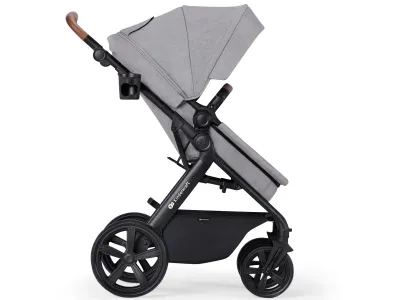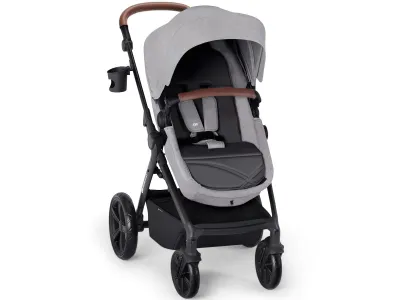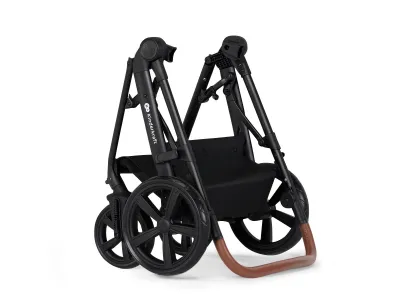 Kinderkraft A-TOUR travel system 3in1 - Light Grey
A-TOUR is a multifunctional 3in1 pushchair designed for every parent. It doesn't matter where you live, the A-TOUR is just right for you and your baby!
Direct Delivery 2-5 days, get it by 2023-12-14
100% Secure Payments

Meet the A-TOUR – a multifunctional 3in1 pushchair designed for every parent. It doesn't matter where you live, the A-TOUR is just right for you and your baby! Large, puncture-resistant wheels, a transformable seat and a stroller load of up to 26 kg, combined with adjustment, large seat size and practical solutions, make the pushchair suitable for both urban and rural areas.
In just a few seconds, you will turn the seat from a carrycot to a stroller with the help of special straps located underneath. A few moves are enough! Additionally, you will be delighted with the good shock absorption of all 4 wheels, thanks to which the pushchair is extremely manoeuvrable and easy to drive. A-TOUR is also equipped with a TRAVEL SYSTEM, so a 0-13 kg car seat and adapters included in a set. Thanks to them, you will clip-in the car seat into the pushchair's frame once the baby falls asleep during the car ride.
Light and manoeuvrable
The A-TOUR pushchair is light and manoeuvrable. It was designed to drive in one hand with ease, which is facilitated by a comfortable parent handle and 360 swivel front wheels with the possibility to lock to ride straight during walks on more demanding terrain.
2in1 seat
The A-TOUR is a pushchair from birth up to 22 kg, so approx. 4 years. The transformable seat can be easily turned from a carrycot into a stroller. This solution will allow you to save some space on storing a separate carrycot once the child grows out of it.
Wheels that don't require air-filling
The A-TOUR pushchair has a 4-wheel shock absorption which, makes it easy to go over high kerbs or move in areas less prepared for strollers like forest paths or bumpy roads. They don't require air-filling, so you can go out on a walk at any time - without having to check the air in the tyres. The wheels are perfect on any terrain.
Multifunctional
The A-TOUR has a 2in1 seat which can be transferred from a roomy carrycot into a comfortable stroller in just a few moves. The stroller seat can be fitted front or rear-facing, suitably to the child's needs.
Possibility to clip-in the seat into the frame
The A-TOUR has the option to clip-in included in a set car seat into the pushchair's frame. The little one has fallen asleep in a car, and you must do the shopping? No worries: clip out the car seat and clip it into the pushchair's frame, and you are ready to set off for a walk!
Wide adjustment range
The A-TOUR offers a full range of seat, hood and parent handle adjustments. The seat can be set up in one of 3 positions, and a waterproof hood with a UPF 50+ filter can be enlarged to protect your child better. It also has an additional sunshade and a ventilation panel covered with a piece of fabric.
An ergonomic walk
Short mother, tall father? Change of a parent pushing a pram won't impact the comfort of a walk – the parent handle has a 9-point adjustment and an ergonomic shape. It ensures a more comfortable grip and, therefore, easier manoeuvring of the pushchair.
Additional information
3in1 pushchair
2in1 seat: easy transformation from carrycot to the stroller
For children from birth up to 22 kg
Accessories: cup holder, mosquito net, rain cover, leg warmer, parent bag, soft carrycot and seat insert, adapters *
2 stroller travel directions
360-degree swivel bumper bar
STOP & RIDE brake, operated from the top
5-point safety harness with protective pads
Sviwel front wheels with a lock to ride straight
Basket with a load of up to 4 kg
Included adapters are compatible with the following car seats:
Kinderkraft®: MINK, Kiddy®: Evoluna I-Size 2, Evolution Pro 2, Maxi Cosi®: Mico, Mico AP, Mico NXT, Mico Max 30, Citi, Cabrio, CabrioFix, Cybex®: Aton, Aton 2, Aton Q, BeSafe®: iZi Go, iZi Go Modular, Nuna®: Pipa.
Materials
Frame: steel
Cover: polyester
Bumper bar and parent handle: eco-leather
Wheels: rubber with foam filling
Dimensions
Folded: 72x60x26
Unfolded: 105x60x90
Wheels:
Weight of pram (seat and frame): 12 kg
Weight of seat itself: 4 kg
Weight of frame itself: 8 kg