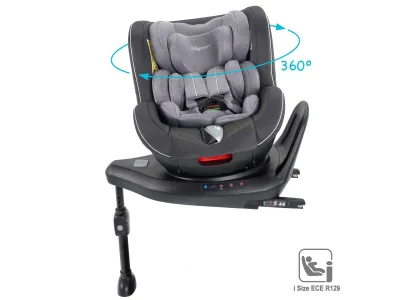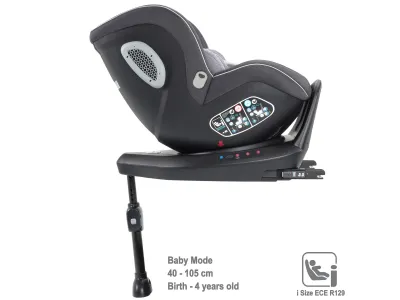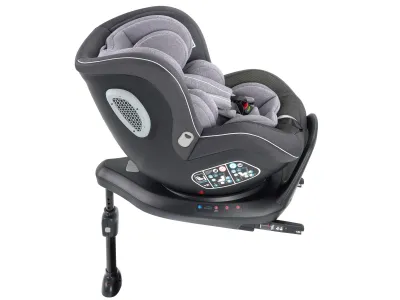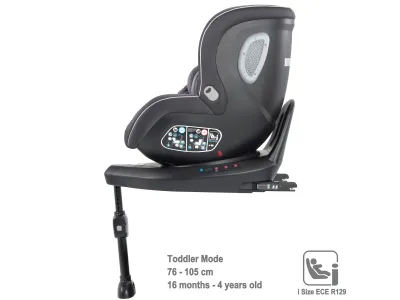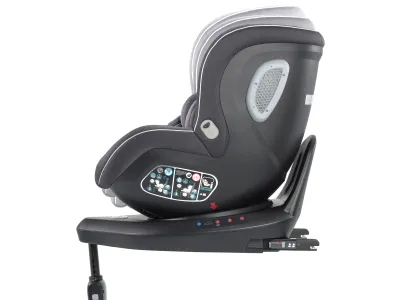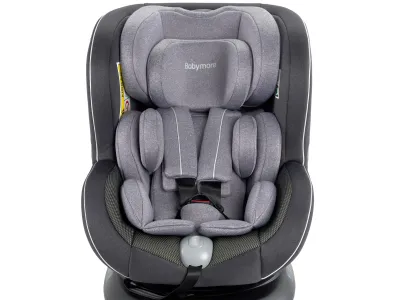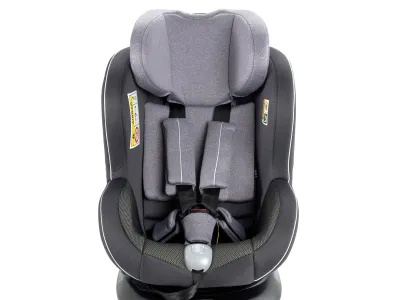 Babymore Kola 360° Rotating i-Size 40-105cm 0-4 years Car Seat
Kola i-Size 360 car seat, the epitome of safety, comfort, and convenience for your little one on the road. Designed with the latest i-Size standards in mind
100% Secure Payments

Introducing our state-of-the-art Kola i-Size 360 car seat, the epitome of safety, comfort, and convenience for your little one on the road. Designed with the latest i-Size standards in mind, this exceptional car seat provides protection and peace of mind for both you and your child all the way from birth to 105cm (around the age of 4 years).
Safety is at the forefront of our Kola i-Size 360 car seat. It features a 360-degree rotating mechanism, allowing for effortless and secure installation. This innovative design enables easy access when placing your child in the seat or getting them out, eliminating any strain on your back and ensuring a stress-free experience. With the rotation feature, you can conveniently switch between rear-facing and forward-facing positions, accommodating your child's growth and developmental stages. You can use this seat rear-facing until 105cm and this is the safest method of travel for your little one.
The i-Size standard sets new benchmarks for child passenger safety, and our car seat meets and exceeds these rigorous requirements. It offers advanced features such as enhanced side-impact protection, a robust and adjustable headrest, and a five-point harness system. The energy-absorbing materials and integrated Isofix system provide exceptional stability and reduce the risk of injury in the event of a collision, offering maximum protection for your precious cargo.
Not only is our i-Size 360 car seat designed with safety in mind, but it also prioritises comfort for your little one. The plush padding and ergonomic design provide a cosy and supportive environment during every journey. The seat is adjustable to multiple recline positions, allowing your child to rest or sit up and enjoy the view. The breathable and hypoallergenic fabrics ensure a pleasant and comfortable ride, even on longer trips.
Ease of use is another key feature of our i-Size 360 car seat. The intuitive installation process, guided by clear, colour-coded indicators, makes securing the seat in your vehicle a breeze. The height-adjustable headrest and harness system grow with your child, providing a customised fit and optimal safety at every stage.
With its sleek and modern design, our Kola i-Size 360 car seat seamlessly integrates with compatible cars. The removable and washable covers make cleaning a hassle-free task, ensuring your car seat remains fresh and hygienic.
Invest in the ultimate rotating i-Size car seat that combines safety, comfort, and convenience. Choose the Babymore Kola and embark on worry-free journeys with your little one.
ECE R129 – iSize Car seat – EU safety regulation for child car seats
Rearward Facing: 40-105 cm height
Forward Facing: 76-105 cm height
Do not use forward facing before the child's age exceeds 15 months (refer to instructions)
Weight Limit: 18kg
Features:
R129 and i-Size certified, Suitable from birth to 105cm (approximately 4 years)
Isofix securely locks car seat to vehicle
One key 360° rotation with Multiple recline positions
Extended Rear Facing & Forward Facing
5-point harness system with soft anti-skid chest pads
Adjustable head rest & Removable body hugg inlay
Enhanced side impact protection and ventilation system.
Removable and washable covers